Homemade KFC Chicken Fillet Strips
KFC is a firm favourite in our house and my son in particular, is a massive fan of the KFC fillet strips. So when I saw that Walkers were selling KFC flavoured crisps, I knew I had to use them to make some DIY KFC strips!
Now before you get too excited, no they don't taste exactly like the ones you buy from KFC, but they are still delicious and much healthier than the real thing, as they are oven baked rather than deep fried.
If you prefer something a bit spicier, you can use the zinger version of the crisps instead, or add some black pepper to the crisp crumbs when you add the cornflour.
And if you really want the full on greasy KFC experience, you can of course deep fry them instead.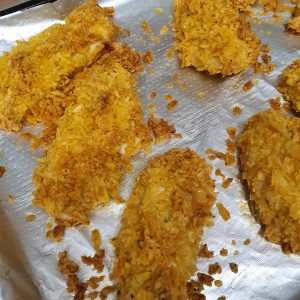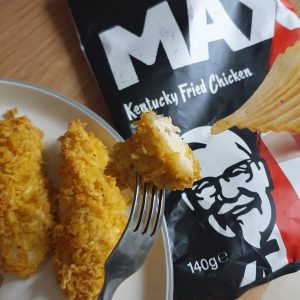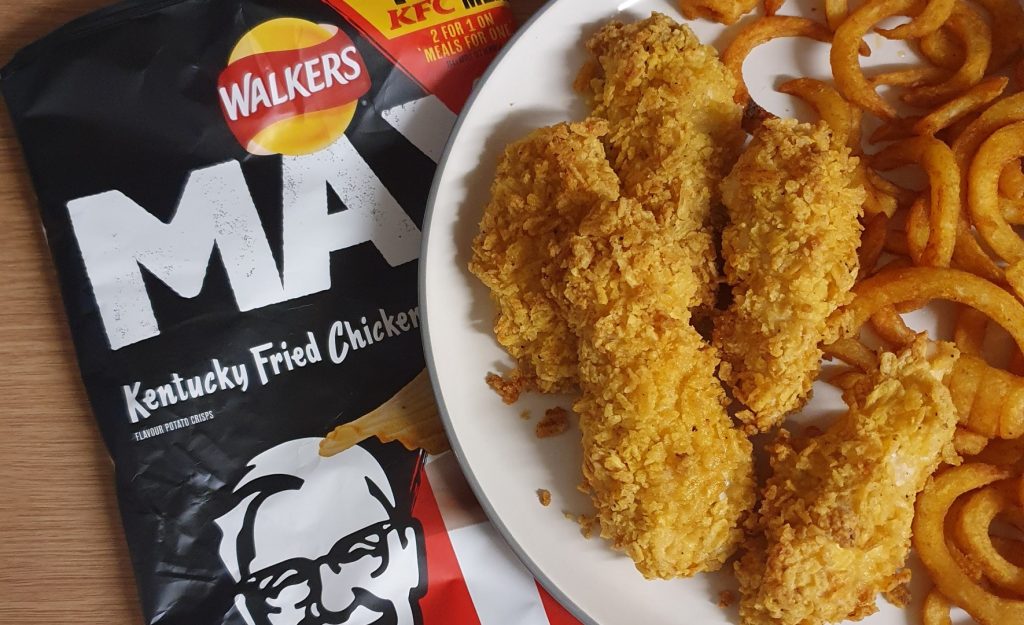 Ingredients
3

Large Chicken Breasts

1

Bag of Walkers KFC Max Crisps

You can use the zinger flavoured ones if you prefer a bit of heat!

2

tbsp

Cornflour

1

Large Egg

Spray Oil

Olive / Sunflower / Vegetable

Black Pepper

Optional
Instructions
Preheat oven to 180C / 160C Fan / GM4 and grease a baking tray with spray oil

Crush the crisps up into tiny pieces. They should be larger than dust, but you also don't want any really large pieces left. I find the easiest way to do this is to put the crisps into a sandwich bag, half a bag at a time and smash them with a rolling pin.

Place the crushed crisps into a bowl and add the cornflour, mixing it in well. At this point you can also add some black pepper if you wish to.

In another bowl, beat the egg.

Cut each of the chicken breasts into 3 long fillets.

Using kitchen towel, blot each of the chicken fillets dry and place them in the bowl of egg.

Then roll each of the egg covered chicken fillets in the crisp crumbs until thoroughly coated and then place on the greased baking tray, making sure to leave a space between each one.

Spray each of the coated strips with a few sprays of the oil and place in the oven for 30 mins.
Made this recipe? Don't forget to tag me!
@itssarahsibley I love to see all your tasty creations!