This basic, but super tasty recipe for Iced Biscuits can be used to make biscuits of any shape or size. It makes around 16 large biscuits, but obviously a lot more if you're using a smaller cookie cutter.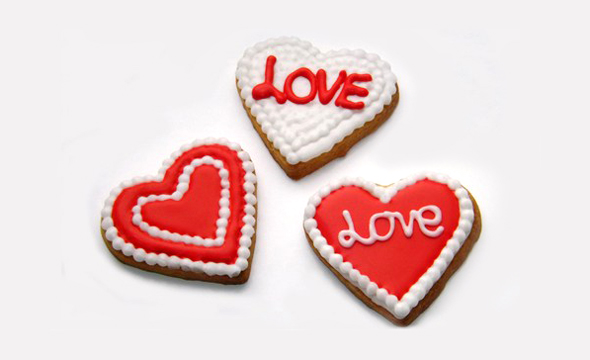 Ingredients
300

g

Plain flour

1/2

tsp

Salt

150

g

Caster Sugar

150

g

Chilled Unsalted Butter

1

Egg

1

tsp

Vanilla Extract

400

g

Royal Icing Sugar

70

ml

Water
Instructions
Mix together the flour, salt and caster sugar in a large bowl.

Cut the chilled butter in small cubes and add the dry ingredients.

Then rub together until it resembles fine breadcrumbs.

Beat the egg and vanilla together and then add to the other ingredients.

Mix together with a spatula or wooden spoon until loosely combined and then use your hands to knead it until even.

Squeeze into a ball and wrap in a sandwich bag or cling film and place in the fridge for 30mins until firm.

Line a couple of trays with baking parchment and preheat the oven to 180C / 160 Fan / Gas 4.

Place the chilled dough onto a lightly floured surface and roll out until around 4mm thick.

Cut out shapes using cookie cutters and transfer them to the baking trays, making sure to leave space between each biscuit for expansion. Place the baking trays back in the fridge to chill for another 15 mins and then bake for around 15mins or until a golden colour. Remove from the oven and transfer to a wire rack to cool.

When cooled, put the royal icing sugar into a bowl and add about 70ml water. Using a metal spoon or electric mixer, beat until it is glossy but still quite thick. Take about 1/4 of the icing and place it into a piping bag with a very small round piping nozzle.

Now use it to carefully draw your outline onto the biscuits and then put them to one side to set for a few minutes.

Whilst they set, add another 10ml of water to the remaining icing, a few drops at a time to make sure it doesn't become too runny. It needs to be pourable but not watery. You can add a few drops of colouring, splitting it into extra bowls if you want more than one colour.

Put the coloured icing into piping bags, again using a small round nozzle. Pipe the coloured icing into all of the gaps of your iced outline. Use a cocktail stick to spread the icing evenly inside the icing outline to fill in all the gaps. Then gently shake the biscuit until it smooths out.

Once finished leave the biscuits to set hard before serving.
Made this recipe? Don't forget to tag me!
@itssarahsibley I love to see all your tasty creations!