Gluten Free Baking – All You Need To Know!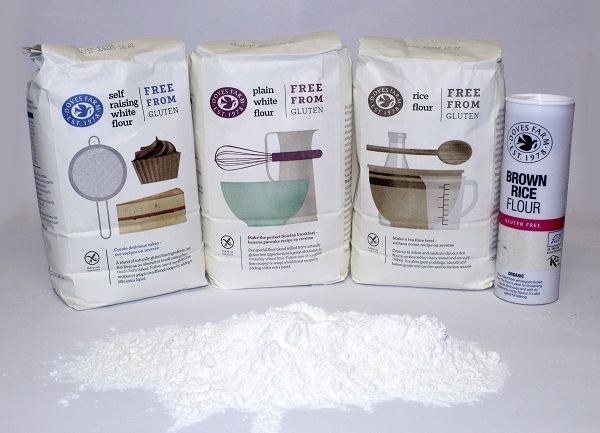 Baking gluten free cakes is something that I get asked about a lot! So here are all my top tips and recipes all in one place. Gluten free baking – all you need to know!
So what actually is gluten?
Gluten is a mixture of proteins found in wheat and related grains, including barley, rye and all their species and hybrids. Gluten is also often found in Oats due to cross-contamination during manufacturing. Gluten is appreciated for its viscoelastic properties.
Why do people follow gluten free diets?
Some people follow a gluten free diet as they are intolerant to gluten, where as other people don't eat it as they suffer from Coeliac Disease. Whilst having an intolerance to gluten can cause you all sorts of nasty problems such as bloating and an upset stomach, Coeliac Disease is an autoimmune disease where gluten actually causes permanent damage to the lining of the small intestine as well as causing severe pain and sickness. Around 1% of the UK's population now have Coeliac Disease.
Take appropriate precautions.
Different levels of precautions need to be taken depending on the reason the cake needs to be gluten free. For people with Coeliac Disease even the slightest bit of cross contamination can cause a reaction so severe it can leave them with agonising pain and sickness for days. Whereas someone who is just intolerant to gluten would most likely only be affected if they eat something made directly from gluten containing ingredients and the reaction they would suffer as a consequence of having gluten is likely to be far less severe.
For example, I have a friend who is gluten free because she is intolerant to wheat and if she was to eat a slice of normal cake her tummy would swell up like a balloon afterwards. If I make a gluten free cake for her I know the only precaution I have to take is to use gluten free ingredients. However, if I was baking a cake for my friend who has Coeliac, it would be a very different story! I would have to very thoroughly clean all of the surfaces in the kitchen to make sure there is definitely no residue of wheat flour anywhere and I would do that with a new cloth that has never been used to wipe up wheat flour before. I would use a bowl, baking tin and utensils that have never been used for wheat flour before and thoroughly clean them with a new washing up cloth and dry them with kitchen towel before using them. I wouldn't use my mixer for the cake at all as that has been used for wheat flour and I would make sure that I used a clean apron and changed my clothes if I had already baked with wheat flour that day.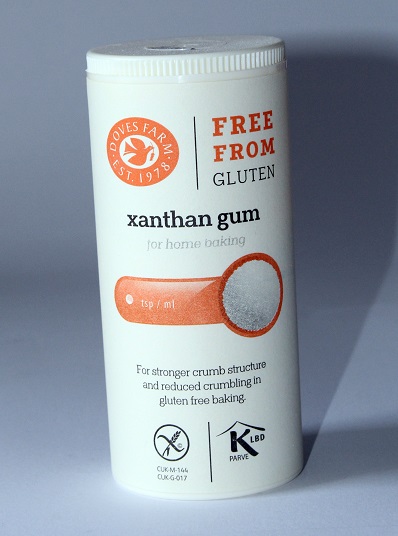 Is it as simple as just swapping regular flour for gluten free flour?
I often get asked, if you can just swap the flour in a recipe for gluten free flour, but it's not quite that simple. The gluten in wheat flour is effectively what sticks it all together, so if you just replace the flour it will usually result in a very dry and crumbly cake. So there are a few other tweaks you need to make when converting a recipe as well as swapping the flour. Here are my top tips:
My 5 Top Tips for Gluten Free Baking
If you are converting a non-gluten free recipe, try and go for one that is already nice and moist so if it does turn out a bit dryer than usual, it still won't be too dry.
Gluten free bakes need more leavening, so add a bit of extra baking powder to ensure your cake rises sufficiently.
Adding xanthan gum to a recipe will give your batter the stretchy consistency that gluten would usually give it. Xanthan gum (pronounced zanthan) is a natural starch produced by fermentation that is widely used as a binder in many food products. It comes in powder form much like baking powder and can be found in the free from aisle of most supermarkets. It is very useful in gluten free baking as it can improve the texture and shelf life of your baked goods by replacing the stickiness and stretchiness that gluten usually provides. But beware, it is very strong and ¼ – ½ a tsp is usually sufficient for most recipes. Using too much can make the batter too thick and gummy and give your cake a strange taste.
There are many different types of gluten free flours and it is always best to use a combination of two or more in your bakes as they all have slightly different textures and flavours. Alternatively go for a pre-mixed gluten free 'flour blend' which is what I use. Doves Farm plain white flour is a blend of 5 different types of flour and their self-raising flour also contains xanthan gum as well as the 5 varieties of flour which saves you having to add that in on top.
ALWAYS check the labels of your ingredients, especially on things such as baking powder as most brands are gluten free, but not all are. Even if it's a product that you've used before, it's still advisable to re-check labels each time you buy as brands can 'improve' their recipes or change their processing methods which can sometimes cause them to alter their allergen warnings.
Gluten Free Recipes: