Cake International Birmingham Nov '17 – All of the cakes!
Last weekend I made my annual pilgrimage to the Birmingham NEC to worship at the feet of cake gods and goddesses from across the world at Cake International! As always, the event is THE event in the worldwide cake calendar and anyone who's anyone in the cake industry is there.
Also on last weekend, organised to coincide with the Saturday of the show was the Cake Masters Awards. It's always a great opportunity to meet up with cake friends, make new ones and celebrate the best talent in the industry!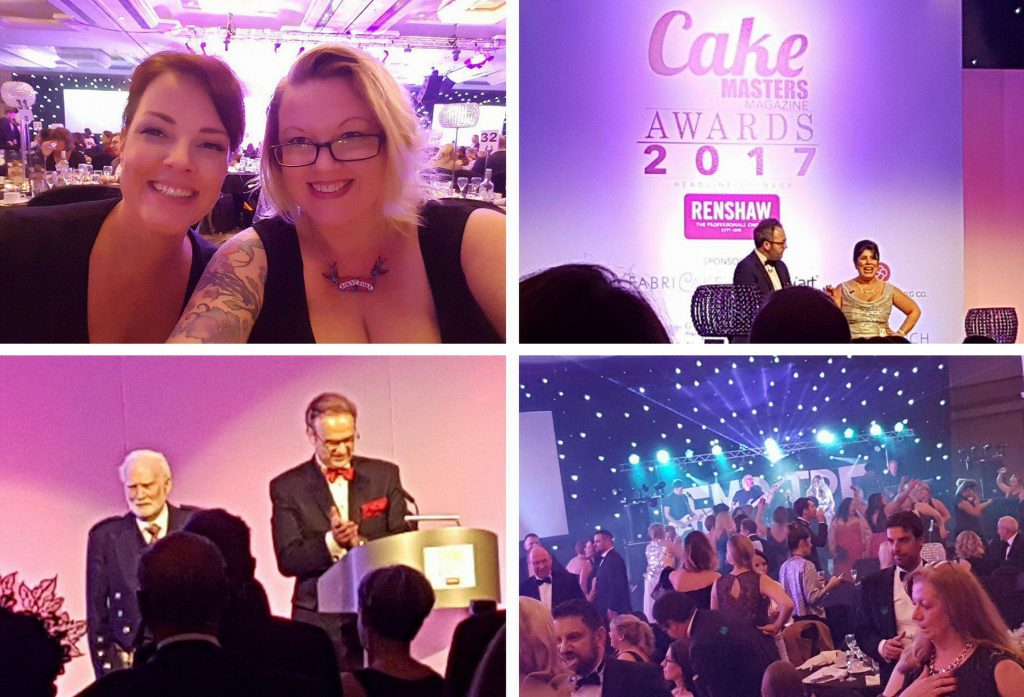 I spent Friday and Sunday doing my judge duties and Saturday doing demos on my stand, so I didn't get much of a chance to properly look around the show and take in all of the amazing demos and show pieces that were going on, however I did try my best to get a few pics.
Click on the gallery below to see view more pics from the show
Click on the gallery below to see pics of the Student Display Tables
With over 1500 entries, the competition cakes were another level this year! Every year the bar gets raised higher and higher and to say it was hard to judge and choose winners would be an under statement! Although judging is slightly less stressful than competing, I have to admit, I do miss the fun and the thrill of entering.
As usual I was a masochist and took pics of ALL, yes ALL of the competition cakes, so just click on the links below to view the galleries:
Class A – International Class
Class B – Master Class
Class C – Growing Flower or Plant
Class D – Floral Display – Fireworks Theme
Class E – Floral Fantasy
Class F – Celebration Cake for a Special Occasion
Class G – Novelty Cake
Class H – Cake Collaborations
Class I – Decorated Cookies for Santa
Class J – Festive Celebration Cake
Class K – Carved Novelty Cake
Class L – Decorative Exhibit
Class M – Pushing the Boundaries
Class N – Small Decorative Exhibit
Class O – Decorative Exhibit Featuring a Christmas Theme
Class P – Wedding Cake of Three or More Tiers
Class Q – Tiered Celebration Cake of Two to Four Tiers
Class R – Royal Iced Celebration Cake
Class S – Cup Cake Class – Not Tasted
Class T – Cup Cakes – Tasted
Class U – Student Celebration Cake – Student Class
Class V – Junior Decorative Exhibit – 18 and under
Class W – Birthday Cake – 9 and under
Class X – Birthday Cake – 10-12 years
Class Y – Birthday Cake – 13-16 years
(Sorry if any are a bit blurry, but I only had 1.5hrs to get every pic taken, so I didn't have time to check each pic as I went)
The winners names can all be found here on the Cake International Website.